Is there one thing you've always wanted to try but never had the guts/ the time/ the money/ the willpower to do?
For me that thing was acting.
I grew up convinced I was meant to be an actress. Not that I knew what theatre or cinema were all about or had any experience with either beyond irregular and entirely too embarrassing school performances…  No, mostly I liked imagining what my Oscar acceptance speech would be like. Yeah, I was that kid.
What I couldn't have imagined at that age is the wild and unexpected turn my life was going to take after high school, ultimately landing me in London and in a career path I didn't even know existed when I was growing up. Still, I don't think we ever forget our childhood dreams – not really – so when I found out I'd have a chance to be a part of an independent short film a few weeks ago, I was beyond excited.
But let's start from the beginning.
The one with the musical.
It was not long after my birthday in January when I was treated to that all-time classic date – a dinner and a movie. I decided it was time to cash in my "one musical per year" card, so we went to see La La Land, the film that everyone had been talking about non-stop for weeks.
To my surprise, the film started off a bit bumpy for me. Don't get me wrong, I like musicals but I'm more of a Rent kinda gal. And La La Land's opening? The traffic jam scene looked like Glee and Hairspray had a baby, and that baby was now in front of me on the big screen, on steroids, for five full minutes.
Not a pretty picture, l i t e r a l l y.
Luckily, that ordeal was over soon, and the story pulled me in. And in the darkness of my local cinema, somewhere in between Ryan Gosling's impressive as hell piano skills and the closing credits that left half of the audience in tears, I had a moment that went something like this: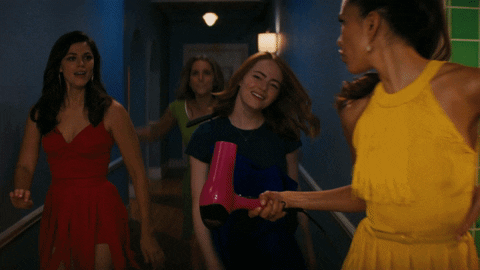 If I don't do it now, I will regret it forever.
I wish I could tell you at this point that that night changed my life forever, that I quit my job, packed my bags, and moved to LA. Wouldn't that make for a wonderfully cheesy story!
Well, for better or worse, I happen to be fairly sensible, and I'm also kind of in love with my life in London, so the most radical – but equally scary! – thing I could think of doing was to sign up for an acting class.
But maybe that night did change my life after all. La La Land left me with a sense of urgency I still can't shake off. It's like all the creativity I've carefully bottled up over the past seven years to focus on "adulting stuff" has finally burst open. I can no longer put off all the ideas, projects, plans, and dreams that I've kept on hold during all those years because the life I've been waiting for – the one where I can allow myself to be creative again – is finally here.
So I signed up for acting classes.
And powered up my blog. And picked up a camera. And gave up Netflix.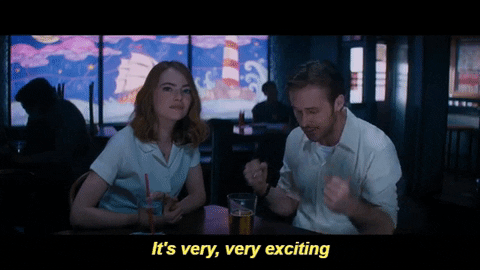 Just kidding, I didn't give up Netflix, I'm not some sort of a monster! I did do everything else though, and it's the acting that became the most challenging and transformative experience of all.
I took a series of six workshops in East London (more info at the end of the post), which finished last Saturday with a full day of filming for an independent documentary-style short. These workshops pushed me far outside my comfort zone, challenged my perception of my own abilities, and generally made me a stronger and happier person.
They also made me a firm believer in the value that acting can bring to anyone's life, so here are the top three reasons why you should try acting at least once in your life.
Confidence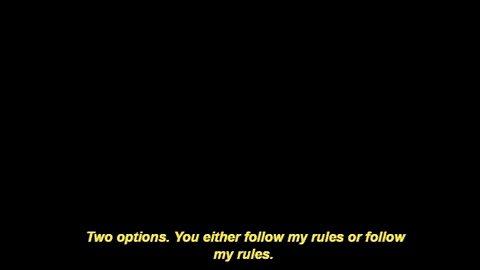 Acting like a fool in front of a dozen strangers takes guts but even though I've heard many times before that acting makes people more confident, I wasn't quite prepared for all the different ways in which I would experience this newly found self-esteem.
Since I started taking the workshops I've noticed that I am more relaxed and outspoken at work, more comfortable in unfamiliar situations, and don't have a problem anymore with speaking to strangers. If you have confidence issues, no matter how big or small, acting will help you overcome these by constantly challenging you to do things you're uncomfortable with and teaching you to be a better communicator.
Creativity
Acting classes will definitely pump you full of creative ideas, whatever your passion might be. Being regularly exposed to the amazing outpouring of creativity during the workshops encouraged me to seek out similar opportunities in other fields, such as writing and photography.
Even if you don't have any side gigs in the artistic realm that you'd like to explore, you can channel the creativity into your regular work by coming up with more out-of-the-box solutions and being more adaptive and flexible at your job. And that just sounds like a recipe for promotion to me, wouldn't you say?
Fun and Friendships

Ultimately, acting classes are a ton of fun! Just imagine, for two hours you can leave all your worries at the door and dedicate yourself to something radically different from your day-to-day life. You laugh, dramatise, interpret, express and live through the strongest of emotions. It's not only relaxing but almost meditative as you simultaneously disassociate from the regular ol' you and get the chance to explore your innermost self through your characters.
The amazing emotions you get from acting classes are only enhanced by the people you share this time with. Just like you, outside the studio they could be anyone – accountants, doctors, lawyers, carers… – but here they are driven by a sharp need for expression and creativity. Through my acting workshops I got to meet people I would have never come across otherwise – and knowing them, watching them, acting with them made the whole experience particularly special.
Acting will change your life.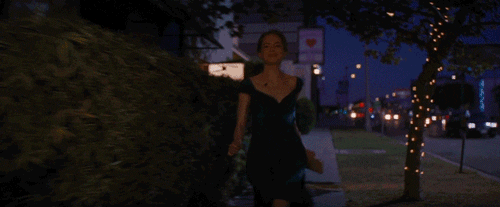 If even one of these reasons speaks to you, then do it, take an acting class.
Whether you resolve to chase your life-long dream all the way to Hollywood, or decide that it's time to put aside the excuses and push yourself outside your comfort zone, acting is the thing to do. You never know what it will lead to but it will certainly be a life-changing experience one way or another.
Although if you do pick up an Oscar or two along the way, please do include me in your speech under 'Inspired by.' After all, that's what I'm here for.
---
If you live in London, the workshop I took was Am I an Actor run by the amazing OffthePage Creative Practice. They also hold Am I a Dancer and Am I a Singer workshops – and the new term for all three begins on April 22!
If you're curious to see what shenanigans we've been up to over the past few months, check out OffthePage photo gallery and YouTube channel.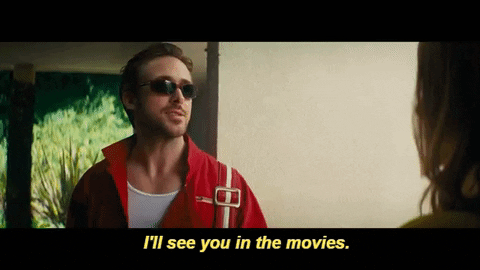 ---
Thanks for reading rouge & coffee ♡
Let's stay in touch – follow me on Instagram | Twitter | Bloglovin' |Facebook !